The man who does not read good books has no advantage over the man who cannot read them. - Mark Twain.
Tired of all the strange suggestions from phony sources to fulfill your cravings for just a good book?
If that happens, get ready to unleash the bookworm within at this gateway to book discovery!
Welcome to Book Vibe!
Words from the Founder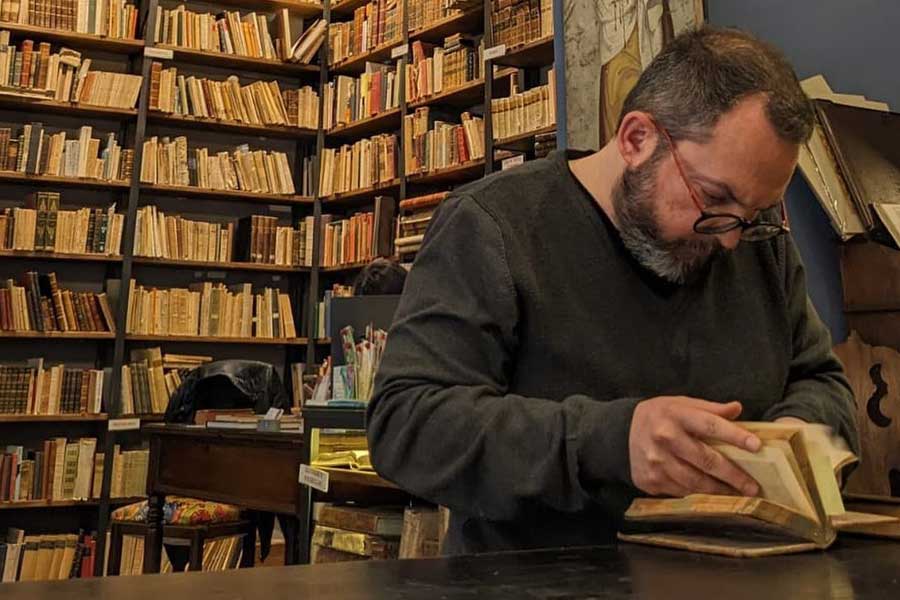 I am William Pearce, the founder and book enthusiast behind Book Vibe. I've been an avid reader since childhood. From then, I became a frequent visitor to local book fairs and libraries. And my constant search for new stories to devour took me to countless literary events in Newark and the surrounding areas.
From local book fairs to regional literature festivals, I have been engaged in a continuous quest for literary exploration. I hardly even miss participating in book reading contests and bringing home several awards.
And guess what? All these festivals celebrate the written word and bring together a diverse range of writers, artists, and creatives. Significantly, the Scholastic Book Fair feels very known to me. I love engaging in thought-provoking author talks, panel events, and writing workshops.
The story doesn't stop there.
I even pursued a degree in English Literature from Rutgers University. It has deepened my understanding of the mechanics behind the written word. I guess you understand how serious I am about literature!
Books that I love much cannot be listed on a single page. Yet, here are some of them you may find worth reading:
Romantic Suspense: The Risk by S.T. Abby, Unforgiven by Rebecca Zanetti, and Lotus by Jennifer Hartmann.
Thrillers: Gone Girl by Gillian Flynn and Big Little Lies by Liane Moriarty.
Poetry: Smoke & Mirrors by Michael Faudet.
And the list goes on….
This deep love for books grew into an insatiable curiosity to share it through this platform. Here, we help readers discover and list their favorite books and authors.
Our Services & Functions
A digital amalgamation of a bookstore, library, and a book club, Book Vibe reflects our vision for a comprehensive, user-friendly platform. It makes discovering books an enriching and effortless journey.
We offer a personalized experience for readers of every genre, age, and experience level. Our core focus is building a bridge between authors and readers through active book selections. You may ask, "how we do that?"
Well, our active team responds to all queries and comments as our parents do. They review the desired book to direct the readers to the next captivating read.
Adding to this, the all-knowing algorithm of Book Vibe scours the interwebs and spies on social media.
We don't forget to sniff out the buzz around books. It's like having a personal book whisperer to guide the most epic reads.
Book Vibe is proud to be featured in Press & Media such as….





These honorable mentions reinforce our position as a leading authority in the book discovery landscape.
Protecting Your Privacy
We keep your secrets locked away like a hidden treasure – guarded by the fiercest dragons! Keep browsing through our digital shelves with peace of mind.
Be Part of Us
One more thing, our subscribers receive our email & newsletters. These include the latest book recommendations, author interviews, and much more.
Remember, every book you read is a journey! And at Book Vibe, we're here to ensure it's a journey everyone loves. So, discover new books, connect with fellow readers, and stay updated on the vibrant literary scene, all in one place.
Warmly, William Pearce