Yeah, I know; I've been in the never-ending loophole of Sarah J. Maas's amazing artifacts. As much as I was wowed by her ability to keep me occupied for 17+ books, I have to appreciate the halls of confusion that she creates.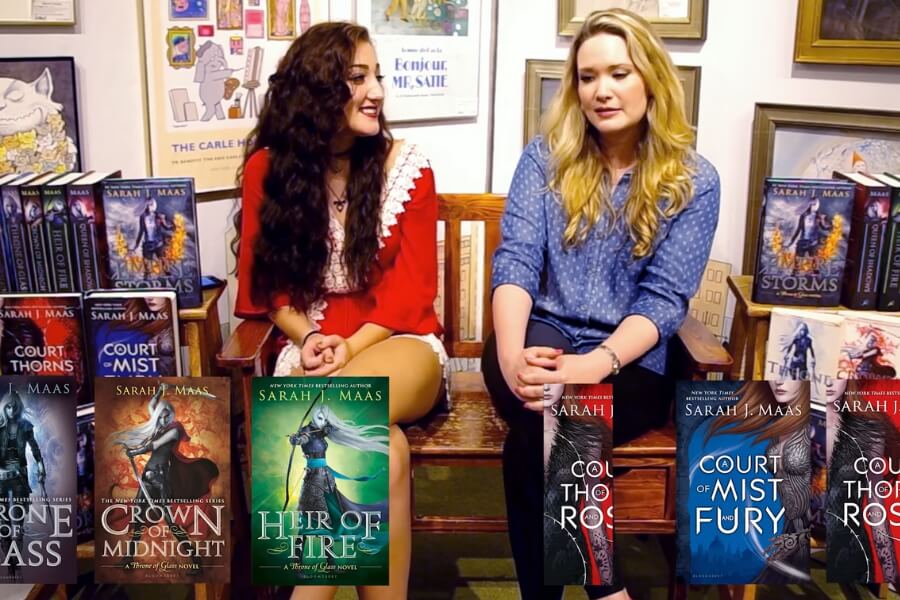 What's the worst you can expect from an experience that is supposed to enrich your mythological knowledge? To not have enough connection and relevant information.
I'd read one of the lines as 'and Danika and Bryce shared an apartment' and think 'but Danika was dead?'.
Well, yes, but in the latter book, which I happened to read before this one. Break the order, confuse the story.
Except it was my fault this time. The oh-so-confusing order of God-knows-how-many books. I learnt my lesson, and it's time to enlighten you with this godly gift that is the art of reading Sarah J Maas books in order.
Sarah J. Maas has three series (The Big Guns) in total and one book with no strings attached (No previous series of this one). I prefer (and everybody else) to start the magical journey with the Thorn of Glass series.
Explaining Sarah J. Maas's Life and Achievements
"You could be great. You could rattle the stars. You could do anything if only you dared." – Sarah J. Maas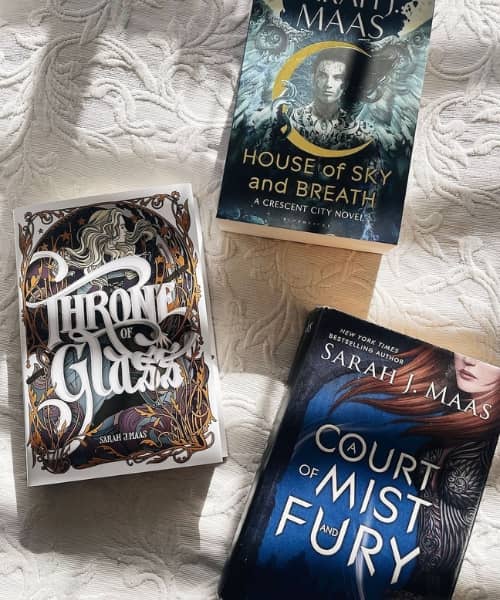 Sarah Janet Maas took her own advice and is now ranked the #1 New York Times bestselling fantasy author of her remarkable work on Thorne of Glass, A Court of Thorns and Roses, and the Crescent City series (I've already linked my take on all of these series for you, feel free to give them a read).
She grew up in Manhattan and had the best time pursuing content writing as her major at the esteemed Hamilton College.
She's a proud fan of fantasy novels, which explains her debut with the bestseller novel 'Thorne of Glass' just at 16.
Not only that, she was such a fan of the popular myths and tales that things got so out of hand. She didn't see Cinderella as Cinderella like us, she thought, 'But what if she was an assassin?
What if she attended the ball on a secret mission to kill the prince?'. That's the origin of her successful Sailor Moon fanfictions and the remarkable sensation later on.
Apart from that, she's also a mother to two beautiful children. She's 37 at this moment (born in 1986), and coincidentally, SJM books are being translated into 37 languages as of this moment. I mean, she's been nominated and won awards since 2012. This is expected.
I've been a fan of fantasy novels, too, be it Lord of the Rings or Percy Jackson, and all three of these series give this tough competition to be on my top favorite list.
The sole reason why I sat back, thought to make this world a better place as I spread the message of Sarah J. Maas' creations to you guys.
Reading Sarah J Maas Books in Order
I'd say you start with Throne of Glass and gradually move up to A Court of Thorns and Roses. Once you're done, move to The Crescent City afterwards. The only non-series book named Catwoman: Soulstealer comes last.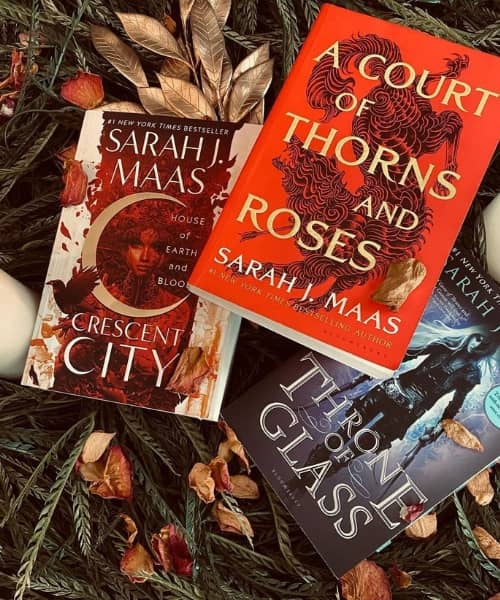 Throne of Glass: What you need to know
I prefer reading the whole series publication date-wise. It should look something like this –
The Assassin's Blade (optional)
Throne of Glass
Crown of Midnight
Heir of Fire
Queen of Shadows
Empire of Storms
Tower of Dawn
Kingdom of Ash
This is either good news for those who love to dig deep into stories or a very bad one for those who just want to know what's going on. But don't worry; this made more sense when I figured it out.
Before you stress yourself out, hear me out – I'm gonna tell you the summarized version of each of Sarah J. Maas books in order so that you know if it suits your interests.
Apart from that, I added The Assassin's Blade to the list because when I read it out of curiosity after the whole series of Thorn of Glass, I thought I could enjoy it a lot more if I had read The Assassin's Blade first.
It was a bit of an emotional rollercoaster knowing the protagonist's backstory, and I wouldn't trade it for anything else. This is not just my word. Just look at the award list for this series
A Kirkus Best Teen Book of 2012
Amazon dot com Best Book of 2012
YALSA Best Fiction for Young Adults
MTV Hollywood Crush Best YA Book of 2012 Nominees
That's why I was glad that I read the series like I mentioned above. You'd know when I summarize the story to you, too:
1. The Assassin's Blade: Summarized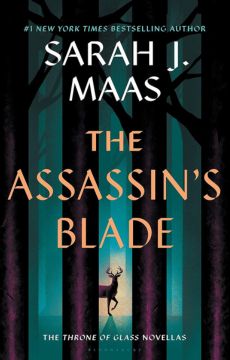 This one's an addition to the collection; it's up to you if you want to go through that, and here's the whole story in a nutshell:
This is divided into five novellas, and each novella has a separate storyline. Overall, the story has an incredible assassin as the protagonist named Celaena Sardothien.
She has a very hardworking personality, being Arobynn Hamel's chosen heir, which makes her the most feared assassin of Adarlan of all time.
Despite being devoted to her work and serving the best she could, she betrays her lord by freeing hundreds of slaves with the help of Sam Cortland, her fellow assassin (The Assassin and the Pirate Lord).
Arobynn finds out and naturally wants her gone from this world, so he sends Celeana to train with the other silent assassins (The Assassin and the Healer).
In the Red Desert, she pays the price for her punishment. As she progresses, she befriends other people. She has character development as a better and trustworthy assassin again (The Assassin and the Desert).
Unfortunately, she faced a betrayal in the Red Desert, too. Still, she didn't leave Arobynn after some plots and decided to give him a second chance.
She now has another mission to complete, and she partnered up with Sam to do it. But we have another love story thing going on here, which evidently makes the mission tougher than it already was (The Assassin and the Underworld).
Celaena and Sam are now free from any assignment from Arobynn and the Guild, but they run out of money. And we all know that's how entrepreneurship works for them. They decide to take a risky turn that might even cost them their lives.
That you shall know about when you read the book.
---
2. Throne of Glass: Summarized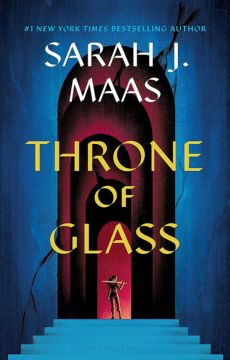 Award – 2012 Nominee Goodreads Choice Awards Winner for Best Young Adult Fantasy and Science Fiction
Now, before you get into this, you have all the answers to who, what, and all you need to know about Celaena Sardothien. This book implies the after-effects and the next plot after serving the salt mines of Endovier as a life sentence.
This one takes you on a journey to a kingdom where everyone seems to have a talent for violence and stabbing (Assassins for a reason), but the star of the empire, Celaena Sardothien, is a cut above the rest (geddit?).
Celaena Sardothien, as we all know, is the most feared assassin. Even though she is being punished right now in the book, there's a part of me saying that it is just impossible for her to swallow her pride and agree with everything that she's ordered.
And the story takes a turn in that when she has an amazing offer from the Crown Prince himself.
Again, what is the most desired thing right now for her? Freedom. Something that can make people do anything.
The Crown prince offered her a deadly tournament at the cost of her freedom, and the condition was that she fought against man-thieves, assassins, and other slaves from the entire empire powered by an individual king's council.
If she surpasses all of them, she is to serve the king for four years and will finally be awarded her long-awaited freedom.
But things are more challenging than it looks like. As the competition unravels, one of the other contestants is declared dead by some unknown mysterious power that Celaena needs to unfold.
In the process, she goes through battles and ups and downs in romantic relationships to find out the secrets of her own kingdom, including an emerging threat from ancient evil magic.
As we already know Caelena's past, those are relevant in the plot and her powerful lineage as the true identity as an heir is revealed, causing an interesting turn to the plot.
---
3. Crown of Midnight: Summarized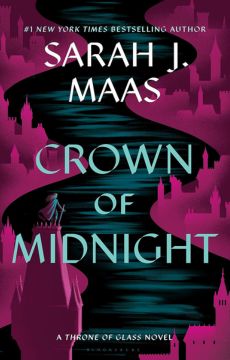 Award – 2013 Nominee Goodreads Choice Awards Winner for Best Young Adult Fantasy and Science Fiction
Okay, so we are already digging deep into our very close stranger's lives. But Lord, is it fun.
Caelena, like always, can't keep her shit together (kidding, she's the best), which gives birth to the third-in-line storyline – the cash cow of Sarah J Maas and our drugs in a book form – Thorn of Glass series.
So, you believed being an assassin with an incredible talent for getting into trouble was tough?
Well, it's not tough in a real sense, but hey, we're talking about Celaena Sardothien here. But hear me out: this book made our star of the show, the most feared and confident assassin of all time, go from "I've got this" to "What the hell is happening?"
In "Crown of Midnight," our witty and loves-to-use-what-God-has-given assassin is now the King's Champion, which means you just got a spoiler here if you didn't finish reading Throne of Glass before, and that also means she's accomplishing the entire 'killing for the crown' thing.
This is where the name of the book originates.
But wait, this is Sarah J. Maas, and she couldn't have written something so simple …there's more as expected. Turns out, Caelena is not only the most trusted King's Champion but also moonlighting as an undercover rebel.
And guess who's she fighting against? The very own king she's supposed to serve. At this point, I just think she just enjoys rebelling and working against any king in existence. Classic Celaena move.
Are you still looking for the spicy scenes? Or, any love stories in sight? Well, Sarah J. Maas does not disappoint. The girl didn't win awards for nothing. Of course, there's a love triangle.
Because, you know, protecting the kingdom from tyranny might be tough, but choosing between Captain of the Guard Chaol and ravishing Crown Prince Dorian is an even tougher decision to make. Fair competition.
I'm not going to explain who got her and how; I'm leaving this to your imagination and my ability to convince you to finally give this series a try.
If you are not satisfied with the graphical action, there are some serious magical mysteries in this sequel. Ancient dominions, hidden truths about Celaena's past, and ghosts are creeping around every hub – that's how you'd like it.
It's like a soap opera, but with more daggers, bloodwars, and much cooler outfits. C'mon, they're assassins.
As Celaena digs deeper into the mysteries of Adarlan, she uncovers some seriously wicked schemes and faces unimaginable danger. Just like she did in the previous novel, I swear this city somehow never runs out of secrets.
Whether she's kicking asses (notable ones), taking names (and defeating them just in case), or just trying to make sense of her love life(s), Celaena is on fire. She's bringing the heat in "Crown of Midnight."
---
4. Heir of Fire: Summarized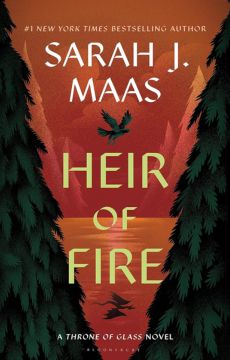 Award- 2014 Nominee Goodreads Choice Awards Winner for Best Young Adult Fantasy and Science Fiction
Because Cealena cannot and does not want to get rid of her dark and twisty thoughts, we are yet again blessed with another addition to the series: Heir of Fire.
Our favorite assassin shows once again how her emotional baggage is bigger than the airport… and this one just came with a twist at the right time.
Celaena travels to a nearby land to learn more about her magical powers because, let me tell you, this girl thinks being a world-class assassin isn't enough. She's now got to be a world-class sorceress who can do anything that comes to her mind.
As the story progresses, she finds herself the best magic tutor, Rowan, who not only helps her learn magic most effectively but also fights incredibly weird creatures for her.
They embark on a road trip of self-discovery (important for sorcery), where they fight monsters, rant about the weather, and, of course, exchange some killer banter because we all know the classic Sarah J. Maas and her signature humor level.
Meanwhile, back in the kingdom, Prince Perfect Chaol is busy trying to keep his head cool while also struggling with his feelings for Celaena. It's like he's stuck in a never-ending episode of "Will They, Will They Not?".
Honestly, who won't do that for Celaena?
Oh, and did I mention there's a superhot, badass witch named Manon Blackbeak? The moment I was reading her scenes, I knew her fanarts were going to be bomb, like her name.
She's got a flying wyvern (You're gonna love her if you like Mother of Dragons from GOT) and a group of fellow witches who are basically Regina George and her minions of the magic world. They're putting up recipes to win, and it's not just potions.
As Celaena expands her powers, so do the dangers around her — with bigger power comes bigger responsibilities.
There's a huge frat, bad evil hiding in the shadows, and it's going to take all of her power, her hard-earned sorcery, potion-making skills, and maybe a few just-on-time eye rolls to save the day.
To sum up — I wouldn't mind if you call this book an ultimate fantasy therapy session. Celaena's got terrible issues, and the good news is — she's willing to work through them.
So, buckle up your seat belts and get ready for the crazy ride this book has to offer, which is filled with epic battles, magic, and, most importantly, just the right doses of snark.
---
5. Queen of Shadows: Summarized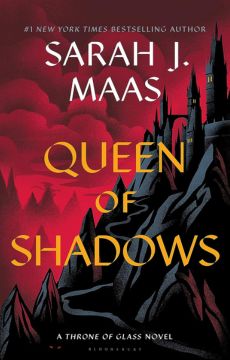 Award- 2015 Winner Goodreads Choice Awards Winner for Best Young Adult Fantasy and Science Fiction
If you thought Cealena couldn't have more comebacks … this is where she proves you wrong.
Our Stargirl is now on her fourth book in her Throne of Glass series, but this time, we have a major twist – we are not dealing with Celeana Sardothien anymore. She is now known as 'Aelin Galathynius', the Queen of Terrasen.
Cealena is set on a mission this time – which is to free her own people and take her revenge on people who did her wrong. And now she is back in Rifthold on her vengeance. In a nutshell – Our local badass assassin is back in town, and she's more energized than ever.
There is a little twist here; you can predict some stuff beforehand.
As Aelin gathers new members on her team and encounters powerful enemies, the plots winning plans together, magical combats, and both her platonic and hottest relationships with those around her, including her former lover Chaol, her sorcerer friend Rowan, and the Fenrys being the weird Fae warrior.
You'll see Cealena's love life blooming on this one. She does seem to have an extremely busy schedule but somehow manages to participate in epic battles, including soul-soothing romance with you-know-who.
Special mention – Those snarky comebacks between Cealena and her love interest could even make Shakespear jealous.
I loved how the message portrayed a young woman reclaiming her rightful position of power and making sure her enemies knew their place. It was a heartwarming experience with laughter and romance.
You'd enjoy it if you are looking for a fantasy saga with the perfect balance of everything, so hop on and trust no one—except maybe Celaena with a sharp weapon.
---
6. Empire of Storms: Summarized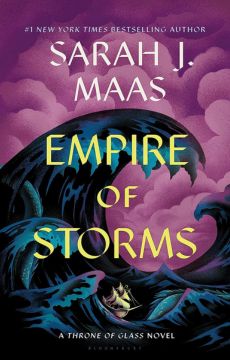 Award- 2016 Nominee Goodreads Choice Awards Winner for Best Young Adult Fantasy and Science Fiction
This one's a bit interesting with the backstories. The first one that I noticed was how Sarah J. Maas included Manon's backstory and her true heritage.
We already know that she's an Iron Teeth Witch in the battles between the witches. In this book, she is revealed to be the last true Crochan queen from the descendants, making her the only queen of witches.
Here, her grandmother is given the negative role of a Blackbeak as she kills Manon's parents and brainwashes Manon to kill Crochan despite Manon being one of the Crochans herself (She didn't know back then).
Elite gets enough screen time in this book, and so does Lorcan. Lorcan has the personality of a forever emo boy (I know). Still, Elite really teaches him so much about life and hope on the journey that he finally gets the happiness that he was looking for.
Unless … the ending is not what you expect it to be.
Aelin has a new mission now because another character, Brennan, appeared in her dream and instructed her to find a lock for her kingdom and her own betterment.
She has to find the lock so that she can find the keys and finally lock the word gates forever.
Aelin and her friends travel to other places in that mission, and while doing that, they fight people and each other and redeem their previous mistakes. We learn everything about the endgame in the process.
They had to make intense decision-making situations in the midst of battles, including making Ellen one of the lambs to sacrifice to pass this battle on to her heirs, as she figured she was going to die anyway.
Apart from that, forging locks required unimaginable sacrifices that Sarah J. Maas beautifully highlighted in this book. (I cried)
In the end – we have Aelin locked somewhere with Maeve. And we have the other leads trying to find Aelin. Other than that, we have Dorion and Manon still looking for the last word key, or they will forge them (still unsure).
Yep, it's a pretty adventurous one.
---
7. Town of Dawn: Summarized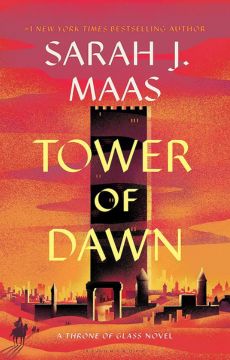 Award- 2017 Nominee Goodreads Choice Awards Winner for Best Young Adult Fantasy and Science Fiction
Finally, we are almost there — "Tower of Dawn" by Sarah J. Maas is the sixth book in the "Throne of Glass" series. I was perplexed when I first opened the monologues. It is certainly not like the previous ones.
This time, someone else is stealing the protagonist's thunder. As Aelin Galathynius was previously perceived as the protagonist, this one now focuses on the characters of Chaol Westfall and Nesryn Faliq.
Now, who's what? This is the guy who spent most of the series taking care of others and feeling sorry for himself. But absolute sweetheart, though, no joke.
The story progresses as he hops on a healing journey to the southern continent of Antica, where he hopes to get his legs working (his legs don't work for the reason that you are to find when you read this book) and maybe find a bit of aim in life.
Chaol was left seriously injured at the end of "Queen of Shadows". He travels to the southern continent of Antica to heal and seek allies for Aelin's cause.
There, he meets someone named Yrene Towers, who makes his journey more interesting. He's a skilled healer who helps him regain the use of his legs and recover from his injuries.
As Chaol and Nesryn solve the mystery and secret politics of Antica and attempt to secure the support of the powerful healers, they discover a greater threat approaching.
Like I said before – the Never-ending secrets of the city. A mysterious force is threatening the entire multiverse — Which is on them to solve now.
Aelin is not the central character in this book, but she still has the Stargirl effect whenever she is mentioned. Chaol is off on his emotional and physical healing adventure. Aelin and the gang are busy saving the world and having dramatic showdowns without him.
But hey, someone's gotta keep the story moving.
In conclusion — "Tower of Dawn" is like an analogy for a grand fantasy road trip that is the Throne of Glass series. Chaol gets physical and mental therapy, falls in love, and, hopefully, learns to walk again (Something I genuinely want).
Don't worry about the chaos. It'll all make sense when you read the next book.
---
8. Kingdom of Ash: Summarized
Award- 2018 Winner Goodreads Choice Awards for Best Young Adult Fantasy and Science Fiction
In the last book, you see that Aelin is locked somewhere in an iron coffin by the Queen of Fae. Now, the basic prediction is that Aelin's comeback for the hundredth time and save the city and put an end to the nasty demons like she always has.
This one has an epic twist since the protagonist was imprisoned; here's a summarized version:
Aelin, our favorite Stargirl, finally hits reality and realizes she needs to gang up with her troops to defeat the demons and powerful, mysterious forces that jeopardize conquering her empire.
Soon, she starts a recruitment process that makes you question if there is a shortage of leaders or warriors because everyone and their pets seem to line up the moment they hear about it. They are jumping on the bandwagon.
This time our favorite assassin makes no mistakes in forming the personal team, we got the best of the best here. She includes our favorite sorcerer, Rowan, and her former lover, Chaol, the brooding captain (As I told you, no exceptions) for the craziest actions.
Aedion and the shapeshifter Lysandra also jump on the bandwagon.
They form the perfect team that fights epic battles, somehow makes the time for sizzling romance amidst the demonic wars, and gets themselves trapped in situations where you might want to throw the book across your room because your favorite character might not survive.
I'm one of the victims of this situation.
In the end – they are either going to win the empire back or be the rebels for the rest of their lives and deal with the huge consequences that come with it. Mind you, there is a huge chance of her kingdom being transformed into a huge devilish amusement park if they lose the battle.
To add to your fears – this is the last book of this series … so your favorite character might never see the light of day as this is where everyone's journey ends.
So, grab your books and stop whatever you are doing because Sarah J. Maas is about to give you a taste of how epic fantasy can be.
---
9. The Throne of Glass Coloring Book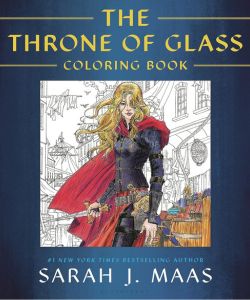 ---
A Court of Thorns and Roses: The Sequence You Need to Know
So, you're done reading Throne of Glasses? Bravo.
Listen, I get it; Sarah J Maas series can be a pain if you are here only to finish all the readings. This is not the case here; we are here to smash.
I'm enjoying every single book of every series of hers (I'm biased towards Crescent City, don't at me). The magic of this one is that you can still enjoy the series without maintaining a certain serial, but if you are to maintain it, here's how I recommend reading it:
A Court of Thorns and Roses
A Court of Mist and Fury
A Court of Wings and Ruin
A Court of Frost and Starlight
A Court of Silver Flames
A Court of Thorns and Roses Coloring Book: Companion Book
Award list from a site— Goodreads Choice Award for Best Young Adult Fantasy & Science Fiction and A Court of Silver Flames won the Goodreads Choice Award for Best Fantasy in 2021.
1. A Court of Thorns and Roses: Summarized
Sarah J. Maas Where is yet again with her epic fantasy novel, and I'm going to summarize the first book of A Court of Thorns and Roses series for you.
Also, did you notice how Sarah is choosing her protagonist from full supernatural to mortal to half-human? Are we going to get a full human at last?
Okay, I'll try to keep it as short as possible — a mortal girl falls in love with a faerie, and she's leaving no stone unturned to save that relationship and the city.
Let's get you introduced to our protagonist — Feyre Archeron, who is our mortal Huntress living in the mortal land separated from magical land by a wall that cannot be penetrated.
The story starts when she accidentally kills a wolf who is supposedly a faerie in disguise. Now that she messed up, she has to receive a punishment, and for that, she was taken to the magic land by a High Fae named Tamlin.
And Tamlin is a guy, after all, so guess what happens? Yeah, right. They both develop feelings for each other. Before that, Feyre realized that Faeries were nothing like her imagination.
Surprisingly, she liked the land and all very much. But we all know Sarah J. Maas, things cannot be this good. There is always a threat coming.
The cherry on top: Tamlin has this curse that has kept his court under a shroud of despair. So Feyre decides to do whatever it takes to save the magical land and her eternal love by engaging in a world of magic, thorny romance, and disgusting danger.
---
2. A Court of Mist and Fury: Summarized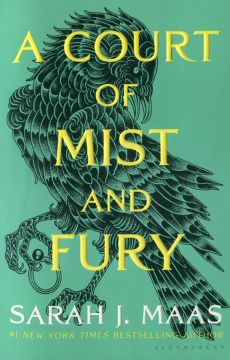 This is where I'd like to apologize to the Feyre and Tamlin shippers because (spoilers) your ship is sinking, babes. Feyre has been miserable under the mountain, being bound to the Spring court and, according to her own words, her possessive boyfriend, Tamlin.
Their strained relationship is evident in the whole book, which also explains the horrible nightmares Feyre's been having because of this.
Feyre accepts an offer from the most eligible bachelor of the Night Court, High Lord of the Night Court — Rhysand. For that purpose, she has to go live in the Night Court and eventually… falls in love with the Lord. Please, I judged her so hard till I saw Rhysand's fanarts. The guy got games.
Feyre then joins Rhysand's Avenger-like team that has Amren, Cassian, and Azriel. Sadly, she shifts her loyalty from Tamlin to Rhysand and is now only invested in protecting the Night Court, which births twists and turns in the story.
Like any other Sarah J. Maas book, you will find the perfect blend of action, romance, banter, and eye rolls in this one, too, except this one had us choose between two incredibly amazing fae guys.
---
3. A Court of Wings and Ruin: Summarized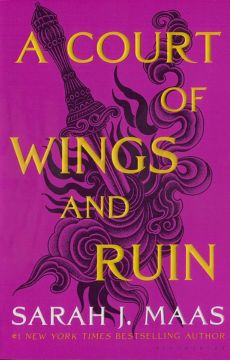 Now, this one is definitely not for kids to read. There are incredible graphic war scenes that were too much to handle, even for me, and a lot, a lot of inappropriate scenes for kids.
So, Feyre, a high-powered fan, got married to Rhysand in secret and is now back to Spring Court to gather pieces of information about recent threats.
The whole story revolves around saving Tamlin, Feyre's former lover, from the brainwashed control of Hybern, popularly known for being ruthless. Feyre's sister unwillingly turned into High Fae in the process as well. Feyre, along with all her friends, battle with the king of Hybern to rescue all of Pythian.
Unfortunately, since Tamlin was brainwashed, they had to fight with Tamlin in some of the scenes, too. It did require a lot of sacrifices and consequences of choices to stand up against the threats.
Overall – you need to read the book if you want to know if all these dramas were worth it; I ain't spoiling.
---
4. A Court of Frost and Starlight: Summarized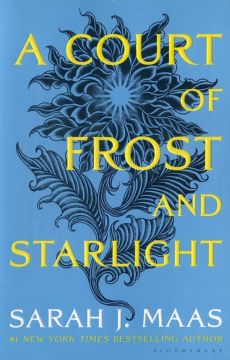 This one's particularly the black sheep in the series. Nothing big is going on, but you still need it to form bridges between the events of the third book and the book after this one, particularly the last ever book to be released on this.
In this book, everyone is just recovering from the war-torn empire and taking care of each other. Yeah, I know, it sounds quite boring until you see the reasoning behind each character's behavior, their origin, and their character development throughout this book.
Rhysand also proves that he might be the most badass Night Court Lord to have ever existed, but he's also a sweetheart when in need. These key characters have a healing and rebuilding moment as they try to move on to the next chapter of their lives – the last book.
---
5. A Court of Silver Flames: Summarized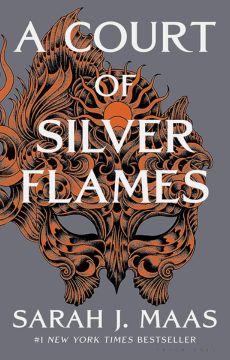 Sarah J. Maas decided that we're giving the couple a bit too much attention while blatantly ignoring other characters who are clearly still suffering from previous traumas. This book focuses on Nesta Archeron and Cassian.
From the previous book, we got to know that Nesta, Feyre's sister, has been made a high fae against her will, and that undoubtedly worsened her mental health so much that she distanced herself from anything, especially Feyre and is in search of finding herself.
Judging from Cassian's body language, he always had a thing for her. On her journey to find herself, she lets him join the ride and together, they discover newfound magical abilities.
That didn't stop there. They were intrigued, and so there goes their mission to unravel more magic and more responsibilities as you read.
---
6. A Court of Thorns and Roses: Coloring Book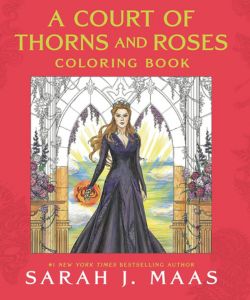 I know this is supposed to be Sarah J. Maas books in order to read, but I had to include this one because, oh my god, I never had this much fun. Even if you don't want to read any of the books from this series, these fanatics are sure to convince you to grab one immediately.
---
SJM Books in Order Series: Crescent City
It's either you hate it, or you love it (for the hundredth time) so much that you cannot wait to read the whole series, so here you are reviewing Sarah J. Maas in order.
Trust me, it's only gonna get interesting from this part. If I were to choose between Sarah J Maas books in order, I would read this series first just to enjoy the magical world of Crescent City.
This book is what caught my interest and kept me going for the rest of the series.
This is how the series goes:
House of Earth and Blood
House of Sky and Breath
House of Flame and Shadow
The first book is so good that it's gonna get you hooked for the rest of the series. (By the way, we've reviewed the entire Crescent City book series by Sarah J. Maas. Be sure to give that article a read.) So here are summarized these books for you:
1. House of Earth and Blood: Summarized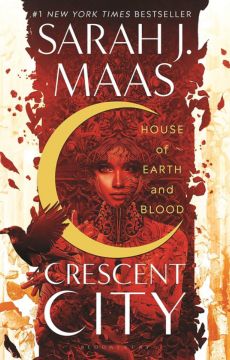 This is the first book of the series where we get introduced to my favourite protagonist of all time, Bryce Quinlan. We are now on a planet called Midgard, where Bryce Quinlan is introduced to be half-fae, half-human.
Bryce is best friends with the most powerful head of the wolf pack (who has the potential of becoming the prime) called Danika.
As the story progresses, Bryce is found to be the fae princess, sister to Ruhn, and daughter of the Autumn king. One thing about Bryce is that she loves to party. One fine night, when she went partying, Danika stayed at their apartment with the pack, having a little wolf pack party.
When Bryce returned from partying, the scene that she had to witness traumatized her to the very core as she watched her best friend and her whole pack shredded to pieces ruthlessly.
Now, that gave birth to the concept of having a free demon in the empire that's roaming without supervision – naturally harmful to the world.
You'd see other very important characters who are connected to Bryce through rescue and attack stories, which will play a vital role in the latter books. Moreover, Bryce is assigned to find Luna's horn, and on the other hand, Ruhn is assigned to do the same by Autumn King.
Later on, Hunt Athalar, a famous and hardworking fallen angel, is assigned to take care of Bryce as she is believed to be attacked by demons anytime soon.
Even though Hunt and Bryce did not get along at all in the previous chapters, they seem to work through their relationships, blooming this into a meaningful and romantic one.
People were getting murdered here and there, creating a more suspicious environment around Danika's doing.
Sarah J. Maas tried her best to portray Danika as the worst leader the empire could ever see (her mother, the prime, hating her helped in the process). Still, it gave birth to a very beautiful twist at the end.
It had a plot including a drug called Synth, which helps to reach your power potential to the fullest. Danika and Hunt had something to do with it, which you can find out once you have read the book.
Turns out Danika isn't what everyone thinks her to be, both positively and negatively. Bryce gets something that she could never imagine in her entire life, both positively and negatively.
---
2. House of Sky and Breath: Summarized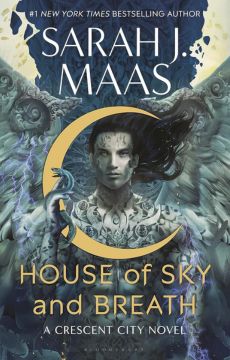 Unlike the previous book, this book has everything but getting its storyline straight. I've said this before, and I will say this again: this book feels like it has no protagonist at all.
We had Bryce in the first one, but this time, Bryce does so much stuff off-script that you won't feel present with her in the whole story.
The story goes as Sophie, a rare thunderbird, tries to rescue her little brother with Agent Silverbow. But ended up rescuing the whole children's captive squad.
Sophie, in the process, sacrifices herself but tricks the whole cast and empire enough to intrigue them into rescuing her brother again in a safe zone.
Bryce does rescue him, and the kid is now adopted by Bryce's parents, but the disappointment remains as the kid turns out to be just a human.
Apart from that, there have been countless character entries with hundreds of missions where Bryce, Hunt, and somehow Danika participate in the civil war happening between the species.
Sarah J. Maas went deep into every character and assigned a storyline to each of them, which dragged the story to a messy point. The good side was — it felt like a magical fantasy perfectly blended with actions.
Bryce and her friends find out more truth about Danika and the whole kingdom, especially Ruhn. So, buckle up your seat belts and enjoy the book as long as you can!
---
3. House of Flame and Shadow: Summarized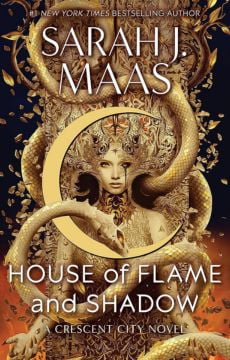 This book is scheduled to be published in January 2024. But it is predicted that this one will navigate deeper into Bryce and Ruhn's secrets and relationships. Sounds fun, eh?
---
Non-series
This is the only non-series book from our writer extraordinaire. So, let's get to it right away, shall we?
1. Catwoman: SoulStealer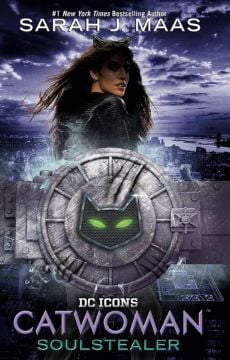 Sarah J. Maas not only experiments with fantasy series but also gives a DC-inspired Catwoman novel a try. And oh God, did she make the right choice, though.
I loved the way Sarah J. Maas portrayed the protagonist, Selina Kyle, as a strong and hardworking teenager, and you can visibly see the difference between the real Catwoman by DC and Sarah J. Maas' version. Honestly, I like the latter one more.
The story progresses, previewing Selina Kyle as a skilled thief, and she returns to Gotham City as a mysterious and wealthy woman named Holly Vanderhess. She adopts the identity and persona of the sass, combining hundreds of cats – Catwoman.
Her only motive is to take down the corrupt and elite class of people who try to control her city and eventually harm the people of the country. Catwoman then forms her own powerpuff girl group with Poison Ivy and Harley Quinn.
But how would the already-protectors of the city be okay with Catwoman and her minions? Already knowing that Catwoman might have criminal records in the past?
…that doesn't seem right with the protector of Gotham City – Batman. Batman and Luke Fox, son of Lucius Fox and Batman's ally, gang up to stop and take down Catwoman. But later, they revealed she had her own reason behind all her projects.
This book wholly focuses on Catwoman's complex and diverse nature and her origin in how she became what. If you are looking for spice.
Yes, her relationship with Batman has evolved into a romantic one. Still, I'm hoping to see more of them if Sarah J. Maas decides to release a new one focusing on this one and on Gotham's dark and shiny underbelly under the influence.
---
Yep, that is all you need to know if you want to read Sarah J. Maas books in order. And trust me, it's worth it this way.