Colleen Hoover has become a household name ever since the BookTok uproar began on social media. You know her, I know her, and even toddlers know her (which they shouldn't).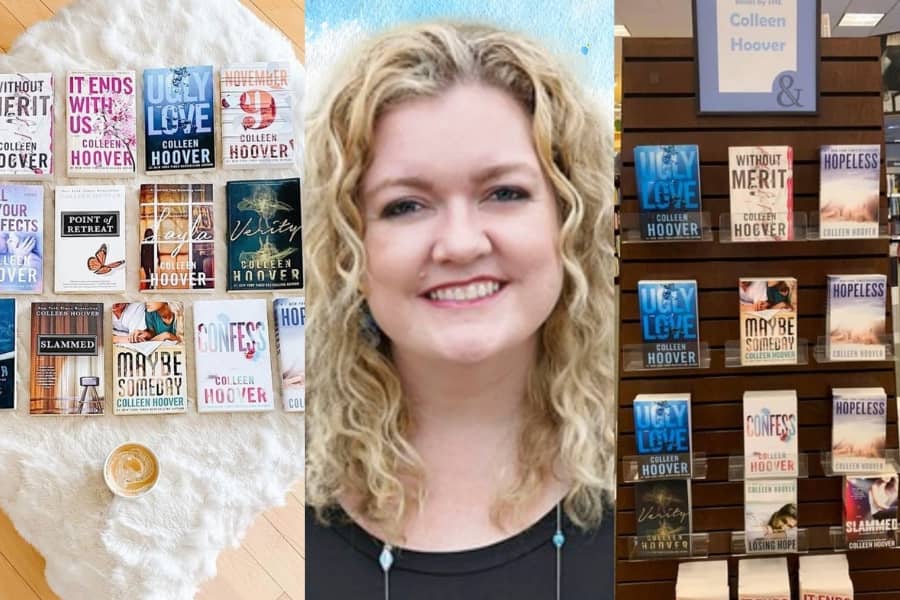 The bestselling romance author has her books reigning as the epitome of the new contemporary romance genre.
Well, look at me blabbing! You wouldn't be here if you didn't know all about her. In case you didn't, don't forget to check out my article on The One Stop Guide to Reading Colleen Hoover Books.
If you've already read it and are here to look for the complete list of Colleen Hoover books in order, welcome back!
Colleen Hoover is Known for Numerous Books and Accolades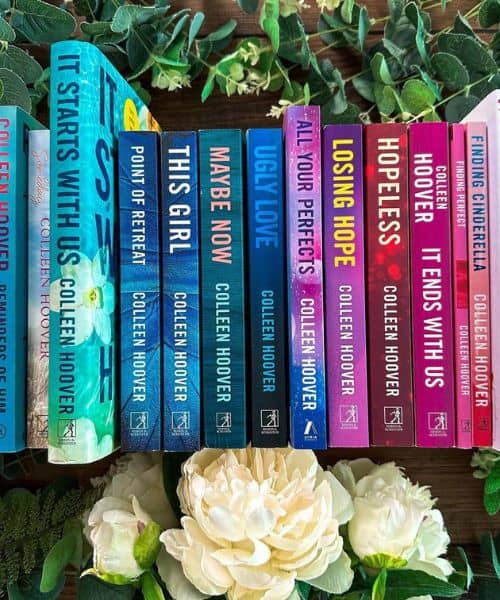 As of 2023, Colleen Hoover has a net worth of 5 Million Dollars. This teen-romance author has seen her fair share of ups and downs ( …and Controversies).
Her ascent to fame began in 2021 as her 2016 novel, It Ends with Us, gained popularity with the BookTok community on TikTok. As of May 5, of this year, shooting for the movie It Ends with Us began.
Her journey as an author began about ten years ago with her first novel 'Slammed' which came out in 2012. CoHo must have her plate full since then – she's written 27 novels and novellas as of this year.
Unfortunately for CoHo fans, the shooting ended abruptly due to the WGA strike. However, with the WGA strike ending, the movie is set to release on February 9, 2024.
Since her rise to fame, Colleen Hoover unlocked the secret to keeping her readers on their toes by writing back-to-back standalone novels in between series installments.
Which Colleen Hoover Book Should You Read First?
With so many standalone books and stories representing certain series, it's hard for newbies to put a finger on just the one and say, "Okay, this is the book I choose."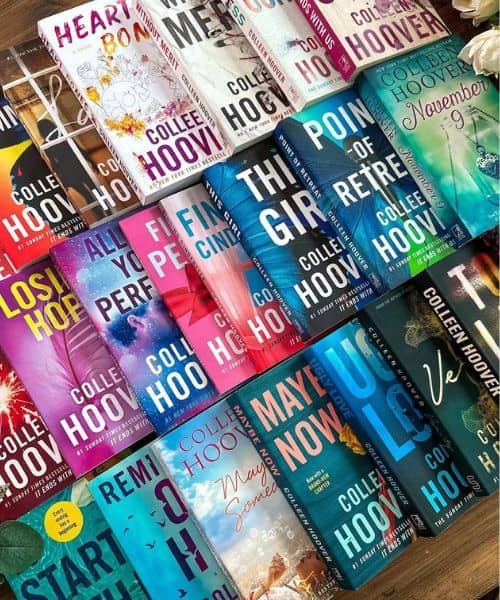 Despite being consistent with her favorite genre of young adult books, her targeted audience has been diverse. This is due to how different plotlines each novel has from the other. To truly do justice to the author, Colleen Hoover, one has to be braced for all things toxic and cliches.
If you were to jump the gun and pick Slammed as your first novel written by Hoover, chances are you'll end up never wanting to read one of her books again.
Why? Because it's like pancakes – the first one always comes out a little wonky. Does that mean she's a bad author? Not necessarily.
Hence, I have curated separate lists of Colleen Hoover's books for both standalone and series instead of slamming a list of her books in chronological order.
Each of these novels will be set in an order that will ensure even classic romance readers will be hooked as the list progresses!
Which are some of her best books? That's a different topic entirely. I haven't forgotten about that either.
Go give it a read if you want the best she has to offer.
Colleen Hoover Books in Order: Non-Series/Standalones
Before writing this section, I decided to think deeply about which list of Colleen Hoover's books would help out the most when I first began reading her novels. If you were to begin reading one of her series first, it requires a long-term commitment to an author you know nothing about.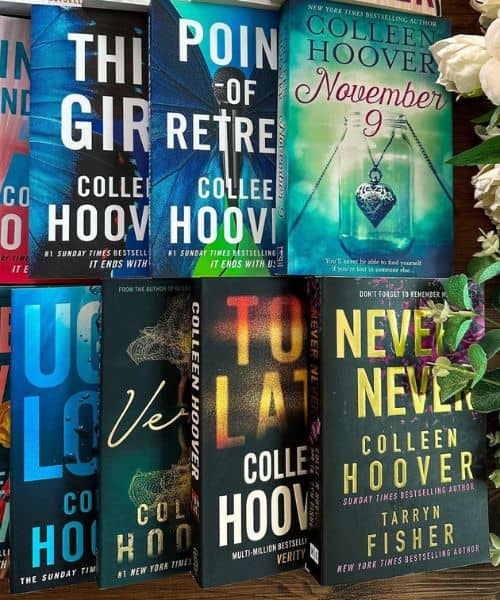 Hence, if you begin with her standalone books, it gives you the ability to judge whether you want to invest your time in the series installments as well.
Without further ado, let's delve into the world of Colleen Hoover novels!
1. Ugly Love (2014)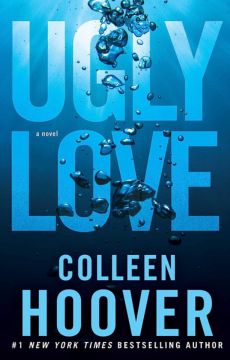 Ugly Love is a romance novel, set in modern-day San Francisco. The plot revolves around the main characters, Elizabeth Tate Collins and Miles Mikel Archer. Tate is a registered nurse in her early 20s, and Miles is an airline pilot in his mid-20s.
The chapters alternate between Tate's point of view set in the present to Miles's point of view, which dates back to six years in the past.
Through this direct third-person perspective, Hoover allows us a deep look into the world of contemporary romance full of the entangled relationship between pain and love, and fear and emotional boundaries versus persistence of love and agony.
Tate's and Miles's aching romance is only a testament to the magic Hoover brings into the world of young adult novels.
A romance so good that will leave you wanting more? If this isn't the best first book to give a read, then what is? We've done a detailed analysis of Ugly Love Characters in our Review, do check that before you give it a read.
---
2. Too Late (2016)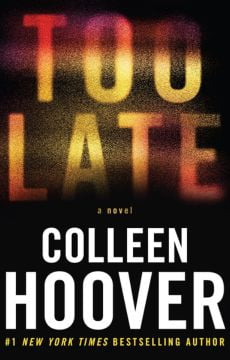 Too Late is another "Beginner's Introduction" kind of book, if you may. The primary intention behind keeping this novel second on the list of Colleen Hoover books is to showcase that despite being the best romance author, diversified genres are one thing she has no lack.
In this dark… twisted tale, Hoover explores the real-life world away from all the chummy romance with graphic plotlines that include sexual assault, drug abuse, and foul language.
It's easy to say CoHo doesn't write for teenagers or the weak-hearted ones.
The story surrounds multiple characters and a twisted antagonist who is no less than your regular psychopath.
A thriller, mystery, and romance novel wrapped up in the true Hoover writing style to give you a sense of diversity and what to expect from the upcoming books in the list.
3. Confess (2015)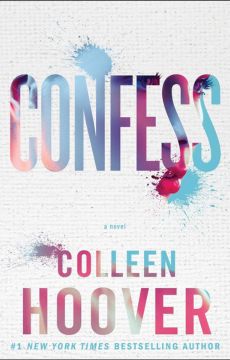 Confess is another contemporary romance novel by CoHo that earned her first Goodreads Choice Award for Best Romance in 2015.
It also produced a seven-episode limited series featuring Katie Leclerc and Ryan Cooper. It aired in 2017 – if you want to get a teaser of what to expect from the It Ends with Us movie, then give it a go.
Let's circle back to the plot.
Confess is a complex story that gives us a look into a romance full of worldly problems, including sexual assault, grief, custody battles, addiction, and domestic abuse.
While Colleen Hoover lacks at writing physical descriptions of her characters, each character in this novel has such compelling background stories you can't help but empathize with them.
4. November 9 (2015)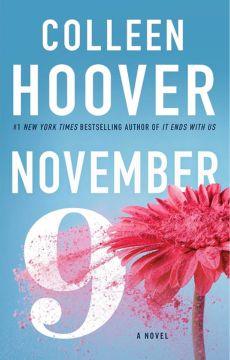 While most of the previous novels are self-published, November 9 was the exception that helped me come to a theory – novels that aren't self-published by Colleen Hoover are a lot less graphic and more age-appropriate.
How about a little side quest throughout our list of Colleen Hoover books to test this theory?
If you're a fan of the love-by-chance trope, the unusual love story between Fallon O'Neil and Ben Kessler is meant for you. After crossing each other's paths these two strangers agree to experiment.
An experiment that began as a quest to fill their lives with the confidence they lack led to tragedies, discoveries, and finally a manuscript that would heal the blooming love these two strangers harnessed throughout the years.
5. Without Merit (2017)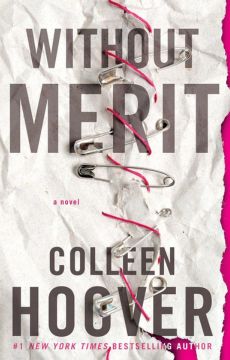 This novel is another testament to why best-selling author Colleen Hoover reigns the genre of contemporary romance novels. Without Merit won Hoover her second Goodread Reader's Choice Award in Romance in 2017.
The book features Merit Voss as the main character who treads life with a family full of twisted secrets intertwined with each other.
The plot follows Merit as she struggles to cope with the trauma and repercussions, she faced growing up due to these secrets with the help of her boyfriend, Sagan Kattan.
6. Never Never: The Complete Series (2017)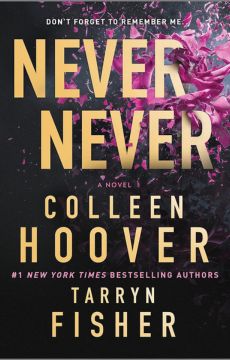 Never Never began as a three-parter novella that was born as the lovechild of Tarryn Fisher and Colleen Hoover. Tarryn Fisher is known for her novels The Wife and The Wrong Family. The two authors share a strong connection due to their expertise in similar genres.
Never Never features beloved high school characters, Silas Nash and Charlie Wynwood as they discover why and how their once achingly beautiful love for one another suddenly turns their fate to be strangers.
As they venture out on this journey, these childhood best friends turned lovers find out why their memory loss turns out to be only affecting them.
The three novellas PLUS a bonus section were compiled into one edition and were re-released on February 28, 2023. Instantly it climbed its way to be #1 New York Times Bestseller!
Never Never is a thrilling romance novel that also falls under the young adult genre making it a must-read.
7. Verity (2017)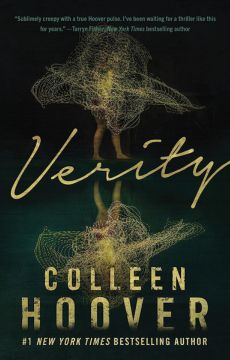 While most romance CoHo books have teen girls and even middle-aged women kicking their feet in the air, this psychological thriller gets me giddy whenever I have the opportunity to talk about it.
I'm sure you already get Hoover's knack for unusual names but Verity has a special place in my heart. She is the embodiment of the word's femme fatale.
Tragic accidents, infidelity, grief, and a manuscript that will leave you stunned for days? The plot itself was exceptional. The perfectly written Verity was a cherry on top.
Colleen Hoover outdid herself that too in her first psychological thriller novel. To read more on why this is my favorite novel by Colleen Hoover, check out – Can Verity By Colleen Hoover Be Her Rendition Of Reigning Genre Of Psychological Thriller?
8. Regretting You (2019)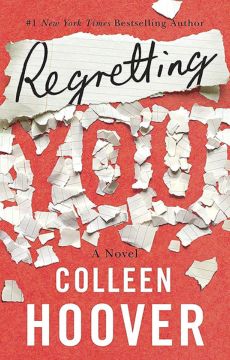 With fall around the corner, we are cozying up in our light-knitted sweaters and beginning our Gilmore Girls marathon. If you're done with Gilmore Girls already and still looking for that warm mother-daughter relationship but with a realistic approach, Regretting You is right up your alley!
Regretting You climbed its way to #1 Wall Street Journal bestseller. Hoover once again proved her versatility and her claim to not being restricted to one specific genre as she wrote from the alternating perspectives of the mother-daughter duo, Morgan and Clara.
Summer romance, first love, high school crushes, tragic accident, infidelity, and mesmerizing montages as confessions of love – you name it and Hoover will deliver.
9. Layla (2020)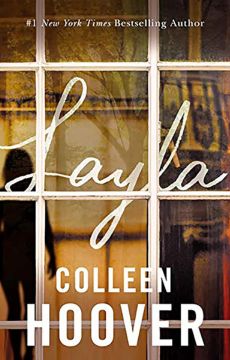 After Verity, if there was another character named Hoover, I liked it would be Layla.
Published in 2020, Layla is a paranormal romance novel written by Colleen Hoover. The story features the classic band singer who falls in love at first sight with a commoner trope. But just when you think you've seen it all — the plot thickens.
A crazy ex-girlfriend, pots getting pushed off, a Willow, strange behavior, and gunshots — if you want an escape from the realistic romance and relationships, CoHo crafted this beautiful paranormal romance book just for you.
10. Heart of Bones (2020)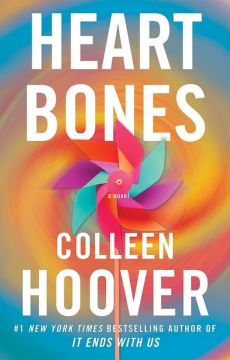 Yes, you can count on Colleen Hoover to publish back-to-back successful novels in a year! Not only did she outdo herself by publishing Verity alongside Without You in 2017, but in 2020 as well.
Heart of Bones focuses on the contemporary romance of Beyah and Samson in their early 20s. At first glance, it looks like your regular poor girl and rich boy trope but as you delve deeper, the storyline intensifies.
You would expect Hoover to write her character Beyah to perfection considering she too lived as a child in a single-parent home in a trailer park, but alas her character description is flawed yet again.
However, her commitment to graphic content stayed true throughout this novel as well with mentions of drug abuse, death because of drug overdoses, and violence.
11. Reminders Of Him (2022)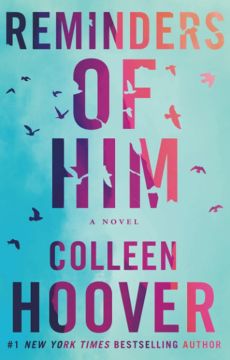 It's rare to have the titles of Colleen Hoover novels make sense with their plotlines (apart from the ones with the main character's name as their title, of course) but Reminders Of Him is one of the exceptions.
Published during her reign in the romance genre, Reminders of Him offers a much more conventional romance in comparison to her favorite, contemporary romance. In true Colleen Hoover fashion, this too was a reimagination of the genre.
However, the elements of what makes a true Colleen Hoover novel remain true.
In terms of the diversity of main characters, her portrayal of Kenna Rowan as a rowdy woman on parole that the entire town condemned was in my top three with Verity.
Despite there not being much detail on the character of her daughter, Diem, Kenna's constant struggle and agonizing inner monologue when she attempts to meet Diem was a heartbreaking moment.
While I enjoy Colleen Hoover's books mostly for how good her plot is when it comes to different genres, the humanization of each character in this novel was enough for me to ensure that with her rise to fame, Hoover also upped her game when it comes to her characters.
Most of her contemporary romance novels take a realistic approach when it comes to the character's trauma but heavily romanticizes the relationship aspects no matter how unrealistic and almost comedic, they sound. Reminders Of Him was the complete opposite.
The main male character, Ledger Ward, and Kenna share an organic love between each other that doesn't feel forced at all. Ledger was also one of the main male characters who didn't require any romanticized nuances for me to be invested.
My admiration for Ledger also intensified when he helped Kenna realize what a grave mistake she was about to commit and how many people it would affect.
Instead of having everything magically working out for the main character or doing whatever their heart wills, this part of the novel had the chance to take the realistic approach and it did.
If you are a fan of the more realistic classic romance novels but are willing to venture out to contemporary romance, this novel will be perfect for easing that transition.
Let's Discuss Colleen Hoover Collections and Collaborations
In this section, we will venture into the world of Colleen Hoover-sponsored anthologies! Anthologies are considered collabs of the fictional world where authors write novellas that are unrelated to one another which is then collected into a single volume for publication.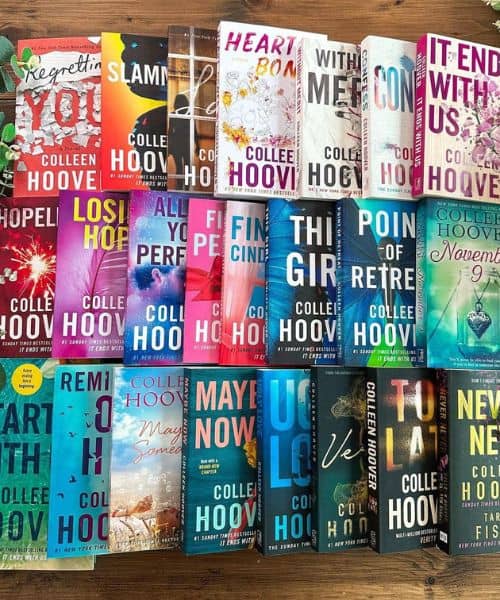 Just when you think you know Colleen Hoover – boom! She comes up with a whole other series of novellas to prove her commitment to genre diversity.
Let's begin our journey to the world of the Colleen Hoover collections series!
1. One More Step (2020)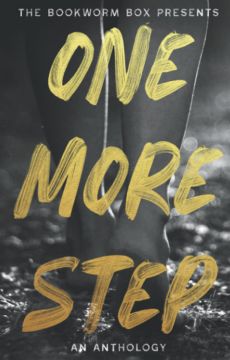 One More Step: An Anthology was published back in 2020 by The Bookworm Box, which features novellas from twenty-six authors with nothing but the first sentence in common.
The twenty- six authors are – A.L. Jackson, Aleatha Romig, Amy Daws, B.B. Easton, Cathlin Shahriary, Colleen Hoover, Debra Anastasia, Devney Perry, Emma Scott, Evan Grace, Gianna Gabriela, Ginger Scott, Jaci Wheeler, J.B. Salsbury, Jessica Sorensen, Julie Solano, Tracy Justice, K.F. Breene, K.L. Grayson, S.M. Soto, Lilly Wilde, L.K. Farlow, M. Lynn, Santana Blair, Tijan, and T.K. Rapp.
If you're an aspiring writer, anthologies like One More Step are the ideal way to study different writing techniques. It allows you to explore writing techniques and how diverse each one is from the other since the starting point is the same.
Here's a little fun fact: each author from this anthology series donated 100% of their profits to different charities.
2. Two More Days (2020)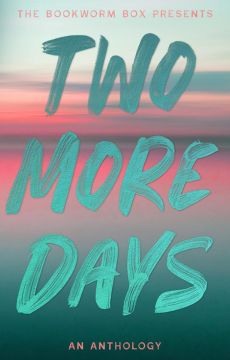 Two More Days is a two-author collab between Colleen Hoover and Aileen Erin. Despite there not being as many authors in this anthology series, both of the writers have their unique writing techniques and genres that make it an interesting read, especially for English Lit majors.
Author Aileen Erin leans more toward supernatural and fantasy romance novels hence the contrast between Hoover's contemporary romance genre makes Two More Days more intriguing.
If you are a fantasy or supernatural novel fiend and are venturing into the world of contemporary romance, don't forget to give Two More Days a try because you are in for a treat!
Colleen Hoover Book Series in Order
Finally, the section we've all been waiting for! This section features that one novel where it all began – the recipe for Colleen Hoover's rise to fame.
It's the end of our journey with Colleen Hoover Books In Order if you've made it here, chances are you are already a CoHort and are ready for your commitment to her series installments.
Why save the best for last? Let's begin with the ultimate cult favorite!
It Ends With Us Series
You must be living under a rock if you haven't heard of the book, It Ends With Us! With the first book, It Ends With Us, published back in 2016, the BookTok community began an uproar when they first discovered this book in 2020. The popularity the book boosted Colleen Hoover's career as an author. This is where it all began!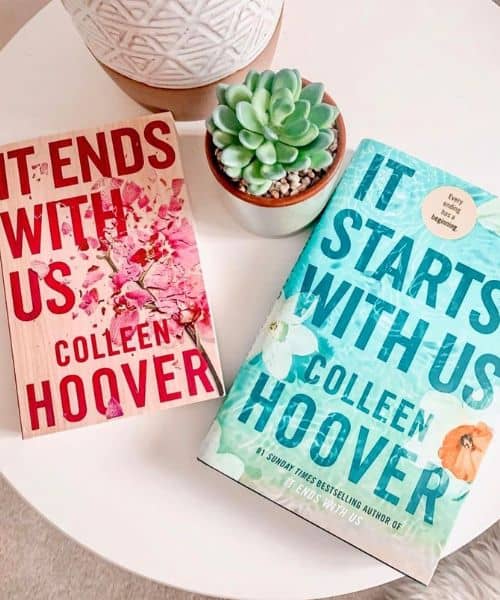 It Ends With Us bagged not only the title of #1 New York Times bestseller but also the winner of the 2016 Goodreads Choice Award for Best Romance.
As of this year, 3.4 million copies of It Ends With Us have been sold. This prompted Hoover to write another novel called It Starts With Us featuring our beloved characters, making It Ends With Us a two-part series.
1. It Ends With Us (2016)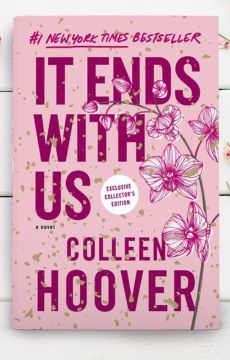 It Ends With Us is a 2016 romance novel that we recently reviewed in detail. It is set in Boston. Our main female character, Lily Bloom, is the definition of sunshine after a storm. Her small flower shop called Lily Blossom Bloom is no less cute than her.
Lily had a tumultuous childhood in an abusive household. She moved to Boston in hopes to escape her past.
She crossed paths with Ryle Kincaid, a resident surgeon. Soon enough her doomed romance with Ryle led to the unraveling of her traumatic past, her descent into an abusive relationship, and how she escaped it.
It Ends With Us is an inspiring story that deals with important messages every teenager and young adult should be aware of but first and foremost it is a beautifully crafted romance novel.
2. It Starts With Us (2022)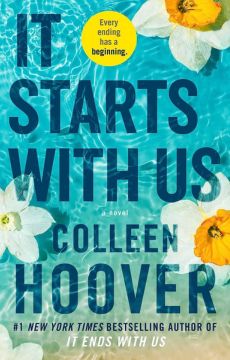 It Starts With Us follows the story of Lily Bloom and Atlas Corrigan as they rekindle their romance as lost lovers and childhood friends.
It is the sequel to It Ends With Us which featured the beginning and end of Lily and Ryle Kincaid's love story. Through the romance of Lily and Atlas, Hoover delves into the complexities of co-parenting, abusive marriages, divorce, domestic violence, and trauma.
Maybe Someday Series
A three-parter series, Maybe Someday, consists of three novels and novellas: Maybe Someday (2014), Maybe Not (2014), and Maybe Now (2018).
1. Maybe Someday (2014)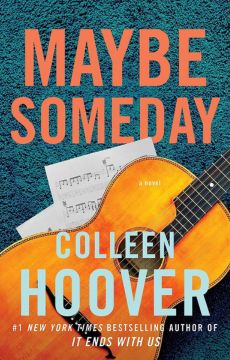 Maybe Someday revolves around the character Sydney Blake and her next-door love interest, Ridge Lawson. Their unconventional love story is once again proof that in any Colleen Hoover novel, the heart always finds its way.
A novel full of steamy kisses, heartfelt songs, heartbreak, infidelity, and grand confessions of love – you ask for drama, and Hoover will deliver.
Maybe Someday is all those 2010s rom-coms featuring actresses like Anne Hathway compiled into one novel. If you're done with the It Ends With Us series and still longing for that fairytale romance, the next-door lover trope in Maybe Someday should definitely be your next read!
2. Maybe Not (2014)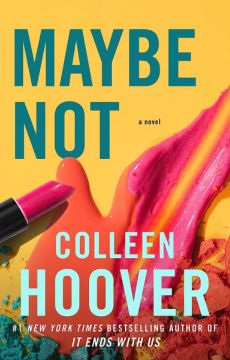 Based in the same universe as Maybe Someday, this novella features Warren, who was seen throughout Maybe Someday as Ridge Lawson's friend. If you are a fan of the haters-to-lovers trope but haven't found that in any Hoover novels till now – Maybe Not has come to your rescue!
Desperate for exciting changes in his life, Warren instantly agrees to the opportunity of having a female roommate.
Enter – Bridgette. Characters like Bridgette are something that elevates Colleen Hoover's books to the next level. Her indifference towards Warren and usual distaste and ick towards him is refreshing since most main male characters Hoover writes are extremely romanticized for all the wrong reasons (Yes Jeremy, I'm talking about you!).
This easy-read novella is a perfect treat if you're done binge-watching Queen Charlotte: A Bridgerton Story and are still waiting for Brindgerton Season 3.
Similar to King George and Queen Charlotte's romance bloomed from hate into love, will it be the same for Warren and Bridgette's story? Maybe. Maybe Not.
3. Maybe Now (2018)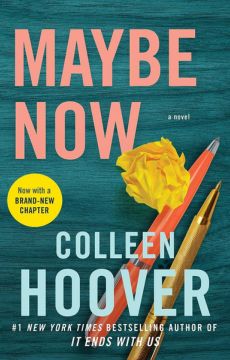 Maybe Now is the sequel to Maybe Someday. It continues the romance between Sydney and Ridge as they finish the honeymoon phase and enter the beginning stage of hardships in a relationship.
While they navigate Sydney's growing jealousy towards the friendship between the worrisome Ridge and terminally ill Maggie still share as Maggie ventures out to experience her list of "maybe one of these days', Warren and Bridgette are going through the worst phase of their relationship as well.
Will each of these characters overcome their hardships and find their happy endings? Read on to find out!
Slammed Series
As I mentioned earlier, Slammed (2012) was the first ever novel Colleen Hoover has written. It began on a borrowed laptop from her neighbor intended as a gift for her mother and turned into her very own life-changing event.
Despite facing many rejections from publishing companies, she believed in her work, and just like that she is the game-changer for the contemporary romance genre with millions of copies sold worldwide.
Her trust in her work helped her turn the book everyone rejected into a successful trilogy: Slammed (2012), Point of Retreat (2012), and This Girl (2013).
1. Slammed (2012)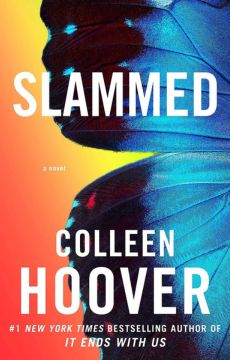 If there was a starting pack for Colleen Hoover novels for aspiring writers, "Slammed' would be it.
In classic Colleen Hoover fashion, the book features Layken "Lake" Cohen navigating her growing attraction towards her teacher and friend, Will Cooper, in this coming-of-age young adult novel.
Hoover intricately brings out the inner struggle of Lake as she battles grief, child abuse, suicide, and alleged sexual assault.
Colleen Hoover hit the homerun with this teacher-student romance novel as it earned her the nomination for the Goodreads Choice Awards for Young Adult Fiction in 2012 that too with her debut novel!
2. Point Of Retreat (2012)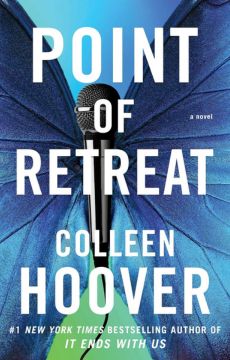 Just when Layken or Lake and Will Overcome the obstacles in their budding relationship, they are exposed to the truth of their relationship that might just shatter the basis of their connection forever.
Layken is left second-guessing their relationship while Will bends himself backward. As they go on this journey of self-discovery, their entire lives may change, and those who depend on them.
It's a must-read when Jamie Maguire, the New York Times bestselling author of Beautiful Disaster says, 'As brilliant and entertaining as Slammed, Point of Retreat Is absolute poetry.'
3. This Girl (2013)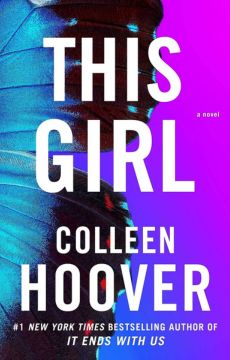 This Girl concludes the story of Layken and Will over the years. This novel focuses solely on Will's narrative throughout the years.
This Girl is a testament to Will's love for Layken for all these years.
Hopeless Series
Like every Colleen Hoover novel, the hopeless series once again comprises a romance between teen girl, Sky and her unconventional love interest, Dean Holder.
1. Hopeless (2012)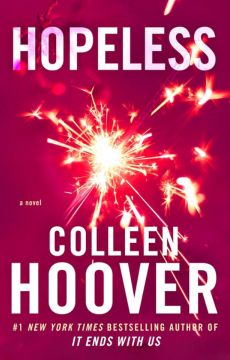 Dean Holder is a troublemaker that glues himself to Sky who finds Dean terrifyingly fascinating. Despite trying her level best to avoid Dean, he finally wears her down.
Soon enough, twisted secrets about Holder's truth were revealed to Sky, which shifted her reality forever.
2. Losing Hope (2013)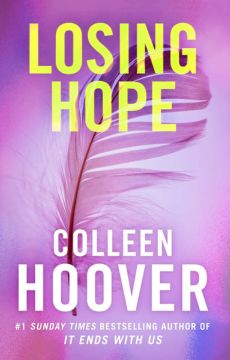 Despite leaving no secrets unearthed by Sky in Hopeless, Holder's past remained a mystery to her.
In Losing Hope, Colleen Hoover writes from the perspective of Dean Holder as he navigates those hopeless moments, all the while dealing with guilt and remorse.
This easy-read novel is perfect to finish in a day since you already know the plot except this time it's solely based on Dean Holders and his undying love for Layken.
3. Finding Cinderella (2013)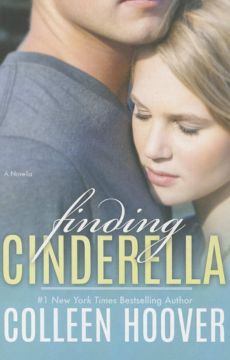 Just like the Maybe Someday series, Colleen Hoover added this romantic novella about the two best friends of the previous characters, Layken and Dean, in the series that we've known and loved.
It all began when 18-year-old Daniel lost a chance with his dream girl just like in Cinderella. One year and a failed dramatic relationship later, Daniel was introduced to Sky's friend Six who just returned from her year abroad in Italy.
Will Daniel be able to give true love another shot or will an unbearable secret from the past jeopardize their love for one another?
4. All Your Perfects (2018)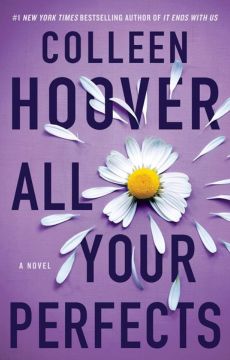 In this 2018 Goodreads Choice Award-nominated best romance novel, Colleen Hoover delivers this heart-wrenching story of the characters, Quinn and Graham, and their marriage in crisis due to infertility and infidelity.
A promise that can either heal them or send their marriage to the edge looming in their past — which one will it be?
While most novels written by Hoover alternate between the female protagonist and male protagonist's perspective, what stood out the most about All Your Perfects to me was the shift in the 'Then' and 'Now' perspectives.
5. Finding Perfect (2019)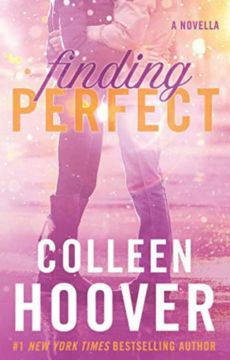 Finding Perfect is a nine-chapter novella that feels like a closure and a beginning.
Written from Daniel's point of view from Finding Cinderella, this beautifully written novel provides the readers of the Hopeless series with a much-anticipated conclusion.
Printable checklist of All the Colleen Hoover Books in Perfect Order